VOD January 2020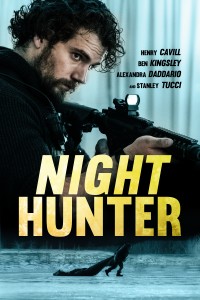 Crime, Thriller

Available on VOD: 2 januari 2020

Director: David Raymond

Cast: Henry Cavill (Mission: Impossible - Fallout, Man of Steel), Ben Kingsley (Gandhi, Shutter Island, Operation Finale), Alexandra Daddario (San Andreas, Percy Jackson, Baywatch), Brendan Fletcher (RV, Arrow), Stanley Tucci (Big Night, Spotlight, A Private War), Minka Kelly (Titans, (500) Days of Summer)
When police trap online predator Simon Stulls, they soon realize that the extent of his crimes go far beyond that of his own psychological trauma. Nothing quite makes sense, that is until people involved in the case, on both sides of the law, start getting murdered...
Reviews
Filmliefhebber.com: Night Hunter is dan ook zeker een kijkbeurt waard.
NWTV.nl: Een sterke politiethriller met uitstekend acteerwerk en een verrassend plot.
Moviemeter.nl: Het speelfilmdebuut van David Raymond mag er wezen. Op een paar schoonheidsfoutjes na weet hij een degelijke thriller neer te zetten, die af en toe zelfs doet denken aan genregenoot Se7en en aanverwanten. Ondanks dat veel enigszins bekend aandoet, wordt je als kijker toch een paar keer op het verkeerde been gezet.
Backseatmafia.com: Night Hunter is an entertaining ride into dark heart of evil.
Empire.com: promising ideas and an impressive cast.
Nytimes.com: Fletcher's slobbering performance has to be seen to be believed.
Hollywoodreporter.com:Â  Fletcher provides an intensely focused performance as the mentally and emotionally debilitated suspect.
Radiotimes.com: Kingsley provides gravitas and even a few chills as the vigilante, particularly when he's meting out his own excruciating brand of justice.
JBSpins.blogspot.com: Succeeds quite nicely as a work of dark suspense. Recommended for fans of psycho-killer thrillers.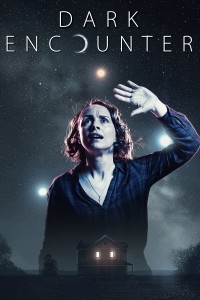 Horror, SF

Available on VOD: 9 januari 2020

Director: Carl Strathie

Cast: Laura Fraser (Breaking Bad, I Am Not a Serial Killer), Mel Raido (Legend), Grant Masters (Silent Witness), Alice Lowe (Hot Fuzz, Sightseers)
A year after the mysterious disappearance of an 8 year-old girl, we meet her grieving family as they return home from her memorial service in their small town. Later that evening, strange lights appear in the nearby forest and the family is exposed to an inexplicably strange phenomenon that rattles them to the core. The origin of the lights appear to be visitors from another world that seemingly terrorize the family.
Reviews
365flickspod.com: Massive recommend wether you catch the flick at FrightFest and I hope you all do or you pick it up on DVD or Digital.
The-b-club.com: The acting from the ensemble cast is super believable too, which ensures that this is a film destined to become a classic of its genre. See it!
Battleroyalewithcheese.com: The visual effects are fantastic, David Stone Hamilton's score is luscious and stirring (if occasionally overcooked) and the use of light and colour within the fantastical parts is jaw dropping. Standout performances from Laura Fraser and Sid Phoenix.
VODZilla.co: Even if it is presented with luminous visuals and awe-inspiring special effects, this is a harrowing story, exposing the cracks in a family's tight-knit structure.
Thehollywoodnews.com: In elevating itself from its peers, Dark Encounter works on many levels. This is also the kind of film that gets into your head and lingers long after viewing.
Themoviewaffler.com: The ensemble cast does a fine job of conveying the collective panic and terror.
Nerdly.co.uk: Haunting, unpredictable and intense but with enough drama to give it heart, this is a riveting out-of-this-world sci-fi horror film.
Horrordna.com: The film's premise offers an unusual fusion of sci-fi, crime story and family drama. A noteworthy addition to [the] genre.
Eyeforfilm.co.uk: Strathie succeeds in capturing a bit of the Spielberg-style magic he's aiming for and in quieter scenes where we're allowed to experience wonder instead of being told what to feel, it's an enchanting experience.
Diaboliquemagazine.com: Highly recommended for its strong cast, suspenseful premise, and original take on why close encounters of the third kind might happen, Dark Encounter is fine genre film fare.