VOD Juli 2021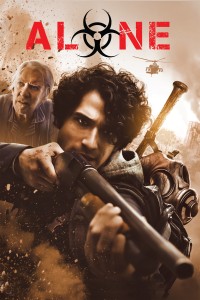 Horror, Thriller

Beschikbaar voor VOD: 1 juli 2021

Regie: Johnny Martin

Cast: Tyler Posey (The Last Summer, Teen Wolf), Donald Sutherland (The Hunger Games, Pride & Prejudice, The Italian Job), Summer Spiro
De wereld valt ten prooi aan een gruwelijke pandemie die van mensen monsters maakt. Screamers. Radeloos na wekenlang isolement, besluit Aidan er een eind aan te maken. Dan ontdekt hij een lotgenote, Eva, aan de overkant van het gebouw. Ze maken een plan om samen te ontsnappen. Ook een oudere buur blijkt nog levend en wel. Een onverhoopte ommekeer. Of niet?
Reviews
Blu-ray.com: An appealing balance of human concern and monster attacks, Sutherland's seasoned abilities add oxygen to the picture.
Bulletproofaction.com: Alone is a Relevant Movie in Today's COVID-19 World.
Butwhythopodcast.com: A Horrifying and Relatable Experience. Fans of survival horror and zombie horror will enjoy Alone and possibly relate to surviving and coping through a pandemic.
Fmovie123.com: It was exciting, the fear was unobtrusive, but steadfastly penetrated to the bone.
Irishfilmcritic.com: Gripping.
Edgemedianetwork.com: this is Posey's movie all the way, and he is pretty terrific. The action sequences are intense and nimble, and while #Alive made the action more extreme, here it's more realistic while also being nail-biting.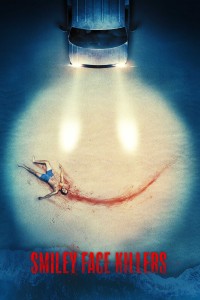 Thriller

Beschikbaar voor VOD: 8 juli 2021

Regie: Tim Hunter

Cast: Crispin Glover (American Gods, Alice In Wonderland), Ronen Rubinstein (Follow Me), Mia Serafino (Zeroville)
Wanneer hij stopt met zijn antidepressiva, valt student en succesvol sporter Jake ten prooi aan paranoia. Hij verdenkt de ex van zijn vriendin ervan hem te willen opfokken met bizarre sms'jes. De waarheid is echter veel gruwelijker. Jake moet het ultieme slachtoffer worden van een sekte van seriemoordenaars die zijn daden signeert met smileys.
Reviews
Anygoodfilms.com: Smiley Face Killers is typically Bret Easton Ellis territory with his interest in LA lowlife, casual drugs use and extreme violence.
Bloodbrothersfilms.com: Ellis' words and plot make Smiley Face Killers definitely feel like a film based on his works.
Crypt-teaze.com: A collection of striking violence and shocking death scenes, with some nasty gore and effects to boot.
Culturecrypt.com: Puts the pedal to the floor for some hectic horror.
Horrorcultfilms.co.uk: Brutal images of animal violence.
Moviebabble.com: Genuinely has some gory thrills.
Screenrant.com: Well-put-together violence and gore scenes.