VOD April 2020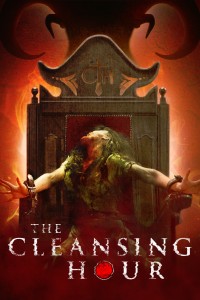 Horror

Beschikbaar voor VOD: 2 april 2020

Regie: Damien LeVeck

Cast: Kyle Gallner (American Sniper, Jennifer's Body), Ryan Guzman (Step Up 4 Miami Heat, Pretty Little Liars), Alix Angelis (The Magnificent Seven), Emma Holzer (Boardwalk Empire, Spring Breakers)
Twee jonge ondernemers boren een online goudmijn aan met The Cleansing Hour, een huiveringwekkende webcast met live exorcismes. Miljoenen kijkers wereldwijd hebben er geen benul van dat het allemaal fake is. Tot op een dag een actrice op de set verschijnt die écht bezeten blijkt te zijn. Een vlijmscherpe satire op social media en onze digitale demonen.
Reviews
Moviemeter.nl: Hapt qua energie en lol lekker weg. Lees de hele review hier.
Fantasticfest.com: a rollercoaster of a horror film, with clearly defined rules, wicked CGI, practical effects, and thrilling performances from its talented cast. Strap yourself in, grab your prayer towel, and get ready to save the souls of the Reverend Max, Drew, and Lane!
Butwhythopodcast.com: "The Cleansing Hour" is Possession Horror Gold, a film that hits so hard and unexpectedly that it makes you push back in your seat. As you watch the narrative twist like a possessed girl's body it engages you with superb creature designs and practical effects while making you laugh with its dark humor that puts a mirror up to how we all behave online.
Birthmoviesdeath.com: The script is fresh, and everything wrapped together resulted in a genuinely fun take on exorcism and possession in the digital age. Fear Dot Com meets the snark of a Supernatural demon. It plays it straight and has a hell of a lot of fun while doing it.
Adventuresinpoortaste.com: Great practical effects, wonderful chemistry between the actors, and some clever social commentary seem to set apart from other horror movies.
Morbidlybeautiful.com: A creative and humorous exploration into the weird world of social media and exorcisms. The satire of religion might turn off a few folks. But the creature from hell here is quite the bad-ass, and I'm sure horror fans will love him. Forget your Ouija board, you can find a real demon online in The Cleansing Hour.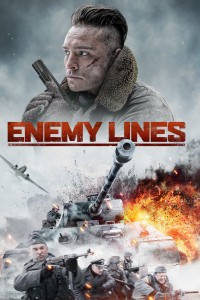 Oorlog

Beschikbaar voor VOD: 23 april 2020

Regie: Anders Banke

Cast: Ed Westwick (Snatch TV Series), John Hannah (Overboard, Agents of S.H.I.E.L.D.), Corey Johnson (Hunter Killer, A Private War, Captain Phillips), Tom Wisdom (Avengers Endgame)
Winter 1943, Polen. Een Brits commandoteam en een Amerikaans officier worden diep achter de Duitse linies gedropt om een raketgeleerde te ontvoeren die het tij van de oorlog zou kunnen doen keren. Ze worden niet alleen op de hielen gezeten door hun Duitse vijand, maar ook door hun Russische "bondgenoten", die hun eigen plannen hebben met de wetenschapper.
Razend spannende oorlogsfilm in de trant van klassiekers als Where Eagles Dare, The Dirty Dozen en The Guns of Navarone.
Reviews
Film is nog niet uitgebracht, nog geen reviews beschikbaar.