VOD Oktober 2021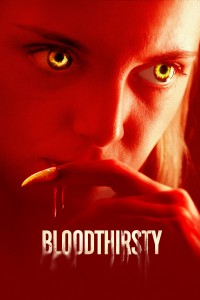 Horror

Beschikbaar voor VOD: 1 oktober 2021

Regie: Amelia Moses

Cast: Lauren Beatty (Jigsaw), Greg Bryk (Ad Astra, Saw V), Katharine King So, Michael Ironside (X-Men: First Class, Terminator Salvation, Starship Troopers)
Een indiezangeres mag te midden van de bossen een plaat opnemen met een beruchte producer. Gaandeweg krijgt de veganiste echter een onverklaarbare en onverzadigbare honger naar vlees. Geeft ze toe aan haar innerlijke weerwolf en de creatieve kracht die daarmee gepaard gaat of vecht haalt haar menselijkheid de bovenhand?
Reviews
Austinchronicle.com: Bloodthirsty is guaranteed to be unlike any werewolf horror film you've ever seen.
Badfeelingmag.com: Soaked in the beautiful atmosphere of the secluded cabin surrounded by snow, Bloodthirsty is a unique take on the classic werewolf story.
Bloodbrothersfilms.com: A layered and character-focused film that hits hard on its emotional moments and features some fantastically nuanced performances and a sense of atmosphere that fits right in with the current state of horror.
Butwhythopodcast.com: Bloodthirsty's unique premise and the way it was carried out through the character of Grey was executed well.
Cgmagonline.com: A well crafted scary story.
Fathersonholygore.com: The view of monstrosity, from predators to artists, in Bloodthirsty is unforgettable.
Ghastlygrinning.com: A claustrophobic chiller that fans of werewolf films and heady horror cinema need to put on their radars.
Ihorror.com: Bloodthirsty is heatbreaking, transformative and gory, and takes you in places that few lycan films have gone before.
Screenzealots.com: Continues the welcome trend of women telling stories about women, especially when it comes to female-centric horror.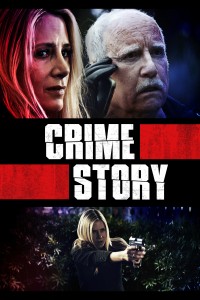 Misdaad, Thriller

Beschikbaar voor VOD: 7 oktober 2021

Regie: Adam Lipsius

Cast: Richard Dreyfuss (Close Encounters of the Third Kind, Jaws, Book Club), Mira Sorvino (Mighty Aphrodite, Attack on Leningrad, The Replacement Killers), Cress Williams (Black Lightning, Fallen), Pruitt Taylor Vince (Bird Box, Gotti)
Ben Myers is een oude, zieke man. En ex-maffiabaas. Maar wanneer hij het doelwit wordt van een inbraak, neemt hij het recht in eigen handen. Zinnend op wraak, laat hij een spoor van dood en verderf achter. Tot ook de veiligheid van zijn eigen familie in het gedrang komt, en hij de gevolgen van zijn duistere verleden onder ogen moet zien.
Reviews
Blu-ray.com: Richard Dreyfuss finding his big mean again with an aggressive part ... compelling scenes of mental anguish.
Bulletproofaction.com: qualifies for Old Man Action.
Markreviewsmovies.com: a rather complex conflict within a family devastated by the sins of the father and the resentment of his children.