VOD June 2020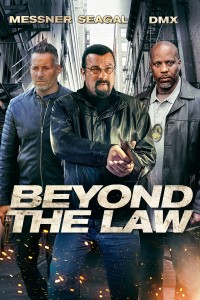 Action, Crime

Available on VOD: 4 juni 2020

Director: James Cullen Bressack

Cast: Steven Seagal (Under Siege, A Dangerous Man, Executive Decision), Johnny Messner (Tears of the Sun, Hostage, Running Scared), DMX (Cradle 2 the Grave, Exit Wounds)
A former mobster turned businessman and a police detective must contend with a dirty ex-cop looking to bring the killer of his son to justice.
Reviews
TheActionElite.com: Beyond the Law is one of Seagal's better films of late even if he doesn't do all that much; this is Johnny Messner's show and he gets to be broody and badass while he's out for revenge.
Actionreladed.com: Overall its a solid action thriller featuring a cool cast line up. The story keeps you hooked and has some twists too it.
Carlosdev.wordpress.com: Seagal still has plenty of presence.
Monsterhuntermoviereviews.com: Such a clear-eyed approach to the pitfalls of a life of crime could only be dispensed by that braggadocios behemoth, Steven Seagal.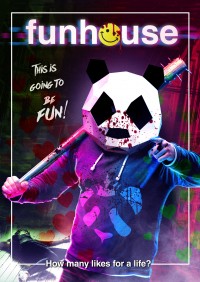 Horror

Available on VOD: 11 juni 2020

Director: Jason William Lee

Cast: Valter Skarsgard, Khamisa Wilsher, Christopher Gerard (Arrow), Karolina Benefield
Down and out backup singer and celebrity ex-husband Kasper is invited to compete in the Funhouse, an online 'Big Brother' style reality show. To rebrand his image and tarnished reputation, Kasper reluctantly accepts the offer. Together with 7 other C-list celebrities from around the globe he will compete for the prize of 5 million dollars.
At first, the Funhouse is just as the name suggests, full of wild times, budding friendships, love connections and brewing rivalries. To everyone's surprise, the fun quickly turns into misery when the first challenge leaves one of the contestants brutally murdered.
Reviews
Nog geen reviews beschikbaar.