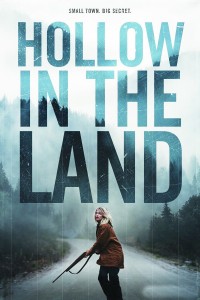 Thriller

Available on VOD: 1 maart 2018

Director: Scooter Corkle

Cast: Dianna Agron (Glee, I Am Number Four), Rachelle Lefevre (Under The Dome, Twilight Saga, White House Down), Shawn Ashmore (X-Men films, The Following), Jared Abrahamson
While the notorious Keith Miller remains locked behind bars for murder, his family is paying the price of a tainted name. High in these mountains, bad blood runs deep.
A year after Keith's crime, a body is found in a nearby trailer park. Keith's son, Brandon, goes missing and becomes suspect number one. His headstrong sister Alison decides to take things into her own hands and track down her brother to clear his name before the cops get to him.
Can she prove her brother's innocence when all the evidence suggests otherwise? The harder she looks, the more people turn up dead. And soon Alison becomes a suspect herself.
In a town tucked away between a mountain range, secrets get buried deep. And if she's not careful, she'll get buried with them...
Reviews
Screendependent.be:Â Hollow in the Land

 is wellicht een titel waar je nog nooit van hoorde en dat is ongelooflijk jammer. Filmdistributeur Source 1 Media brengt met deze kleine maar verrassende thriller opnieuw een uitstekend staaltje cinema uit. Het verhaal is spannend, zit goed in elkaar en ook de personages zijn perfect uitgewerkt.

NYTimes.com: Alison closely resembles Jennifer Lawrence's character in Winter's Bone, another self-sufficient young woman whose family and community turn against her. This movie is not as tense, but it gets close thanks to Ms. Agron's resolute performance and the movie's hostile small town setting.
Hollywoodreporter.com: Hollow in the Land traffics in familiar rural thriller territory, but it features an excellent performance from its lead actress and a strong atmosphere of moody tension courtesy of its writer/director.
LATimes.com: Like Winter's Bone, the film is at its best when it follows its heroine closely, letting the audience understand more about her life with each step closer to danger.
Andersonvision.com:Â  Hollow in the Land deserves to be seen by many people.
Cinemarter.com:Â Â A good mystery movie with a solid leading performance.
J.B. Spins: Its grit and guts are compelling. Norm Li's coldly severe cinematography dramatically accentuates Miller's social alienation and the physical isolation of the surrounding landscape.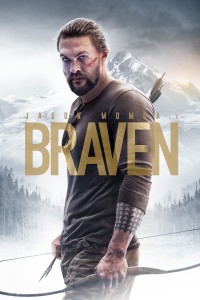 Action, Thriller

Available on VOD: 8 maart 2018

Director: Lin Oeding

Cast: Jason Momoa (Justice League, Aquaman, Game of Thrones, Batman v Superman: Dawn of Justice), Stephen Lang (Avatar, Don't Breathe, In The Blood), Garret Dillahunt (No Country for Old Men, Looper, 12 Years a Slave)
When Joe Braven (Jason Momoa), a humble logger residing along the U.S./Canada border is confronted by a group of deadly drug runners who have stashed heroin in his secluded cabin in the mountains, he must do everything in his power to protect his family. Little do the elite drug runners know the unassuming man they've encountered has an impressive bite colliding two dynamic forces - one fighting for the lives of his family, the other for the love of the kill.
Reviews
Screendependent.be:Â De film is goed van het begin tot het einde en weet actie perfect te vermengen met het kleine dramatische verhaal. Regisseur Lin Oeding presenteert een stijlvolle, spannende en met momenten rakende film die echt de moeite waard is. En door het acteerwerk van Jason Momoa en Stephen Lang wordt het allemaal nog beter. Laat je dus niet misleiden door het feit dat de film niet in de bioscoop te zien was!
Variety.com: Braven remains exciting and suspenseful even after Joe vrooms out of the claustrophobic cabin setting on an ATV, triggering a manhunt in the snow that further illustrates Oeding's ability to choreograph action in clear, clean fashion. And that action is all the more involving because the freshman filmmaker gives his actors sufficient time to flesh out their characters before the bullets (and arrows) start flying. To put it simply and gratefully: Braven is the sort of unpretentious yet thoroughly professional popcorn entertainment that brings out the best in everybody involved.
Villagevoice.com: Any cheapjack action movie can get a crowd to cheer at its shock kills. It's the best ones that persuade us that there's a clear chain-of-events physical logic at play — that find suspense in one action leading inevitably to another.
Latimes.com: Action-thriller 'Braven's' Jason Momoa proves as skilled on land as he is at sea. It's Momoa's show and he brings strength, warmth and gravitas to a part that, thanks to an emotionally-grounded script. A solid, fast-paced action-thriller.
Slantmagazine.com: Lin Oeding's Braven thrives on both the beauty of its natural, snowbound surroundings and the brutal instincts of man. Braven is the sort of scaled-down, sure-footed, and efficient action film that the hyper-saturated video-on-demand market needs more of.
NYPost.com: For anyone looking for a shot of vengeance adrenaline while waiting for "John Wick 3" to come down the pike, "Braven" will probably fit the bill.
Cinemarter.com: Braven will satisfy action movie fans who want to see a chapter that relies more on the physicality of its actors than technology. It has a simple premise, a slow-burn setup, and then lets it all play out logically.
Flyckeringmyth.com: Lin Oeding's Braven is the kind of 90s punch-in-the-mouth action flick us genre fans fight tooth-and-nail to find nowadays. A deliciously junkfood Jason Momoa centerpiece that could be wedged right between Commando and Cobra watches. Hell, Oeding's opening lumberjack sequence is a straight callback to 1985's Arnold Schwarzenegger classic (missed opportunity not having Momoa carry a log, if you ask me). Reluctant heroes, stone-cold criminals, packages of dope – it's everything we love about cheesy survival flicks with zero hassle. Simplicity be damned. If there's one thing Braven knows how to do, it's show you a bloody good time.