VOD January 2021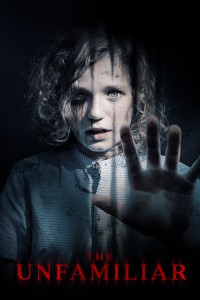 Horror

Available on VOD: 7 januari 2021

Director: Henk Pretorius

Cast: Jemima West (Kidnapping Freddy Heineken), Christopher Dane, Rebecca Hanssen
British Army Doctor, Elizabeth Cormack, returns from war to rekindle her relationship with her estranged family. Izzy notices numerous inexplicable activities in her house that her husband believes are due to her suffering from PTSD as a consequence of war. Izzy militantly pieces the daunting puzzle together to reveal a terrifying, invisible enemy that has infested her entire family. In a heroic attempt to save her family, she is pulled into a dark underworld in Hawaii to explore ancient mythology.
Reviews
Cinemasmack.com: Entertains for all of its ninety minute runtime. Horror fans should certainly give The Unfamiliar a shot as it doesn't disappoint.
Carlosdev.wordpress.com: I love those psychological horror films where the main character may or may not be going insane. This is one of those.
Darkeyesoflondon.blogspot.com: The Unfamiliar looks very good.
Gingernutsofhorror.com: builds an interesting mythology, has moments of tension, action, strong character development, is marketable, and has plenty other qualities.
Horrorfuel.com: Looks terrific, with splendid cinematography — including some crisp underwater sequences. Well made.
Thegrumpofhorror.wordpress.com: With good performances and a couple of good surprising developments in the story, I did enjoy the film.
Scariesthings.com: A clever take on what would at first glace feel like a conventional ghost story / psychological horror tale. It ends up spinning things in a way that is surprisingly satisfying and ends up being exactly as the title suggests: Unfamiliar.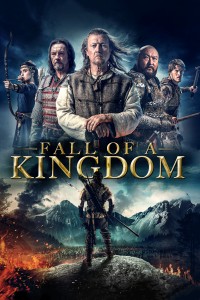 Action

Available on VOD: 21 januari 2021

Director: John Wynn

Cast: Robert Patrick (Terminator 2, Jayne Mansfield's Car, Flags of Our Fathers, Walk the Line), Poppy Drayton (Charmed), Alex MacNicoll (13 Reasons Why, The 5th Wave), Tommy Flanagan (Guardians of the Galaxy II, Sons of Anarchy)
During the 13th Century, Zakhar Berkut and his wife Rada lead a group of high-landers in Carpathian Mountains. Unfortunately, their tranquil existence is soon threatened by Burunda Khan, a powerful Mongolian general who leads his massive armies west in search of new lands to conquer.
Forced to protect their village, Zakhar and Rada send their sons, Ivan and Maksim, to ask for help from Tugar Volk, a wealthy boyar who has recently arrived from King. After his strong-willed daughter Myroslava and Maksim survive a dangerous encounter together, Tugar Volk pledges to defend the villagers against the Mongols. But when a mutual attraction sparks between Myroslava and Maksim, Tugar Volk forbids them from continuing their relationship. Meanwhile, Burunda Khan faces questions from his warriors about his motivation and military strategy for the impending invasion.
As war breaks out, both sides suffer devastating casualties. Redoubling his efforts, Burunda Khan unleashes the full fury of his forces. Faced with certain doom, Maksim and Myroslava must choose to flee or make the ultimate sacrifice to save their people.
Reviews
Blu-ray.com: Successful with its offering of violent action and tensions between Carpathian Mountain villagers and an invading Mongol army, while the performances find the vibe of the production with refreshing ease, supporting the effort with enjoyable thespian intensity.
Eyeforfilm.co.uk: The fighting here is rough and realistic and there are a couple of spectacular set pieces. Watch this on a big screen if you get the chance.
Jbspins.com: The action and the freedom-fighting defiance are the things to see here and they are impressive. Recommended for fans of sword-wielding underdog movies.
Punchdrunkcritics.com: Great Visuals And Strong Fight Choreography. The directing and editing during the battles is crisp, clear, full of tension, and greatly engaging. The large-scale CGI shots display clashing armies very well, and the close-up and intimate fighting scenes work incredibly well. The final battle especially is quite effective.