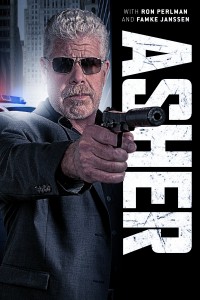 Crime, Thriller

Available on VOD: 7 maart 2019

Director: Michael Caton-Jones

Cast: Famke Janssen (X-Men: Days of Future Past, Taken Trilogy), Ron Perlman (Hellboy, Drive, Fantastic Beasts and Where to Find Them), Richard Dreyfuss (Close Encounters of the Third Kind, Jaws, Book Club), Peter Facinelli (The Twilight Sagas, Nurse Jackie, S.W.A.T.), Jacqueline Bisset (Miss You Already, Bullit)
Asher (Ron Perlman) is a former Mossad agent turned gun for hire, living an austere life in an ever-changing Brooklyn. Approaching the end of his career, he breaks the oath he took as a young man when he meets Sophie (Famke Janssen) on a hit gone wrong. In order to have love in his life before it's too late, he must kill the man he was, for a chance at becoming the man he wants to be.
Reviews
Chicago.suntimes.com: Thanks to the great performances by Perlman and the supporting cast; a knowing and literate script by Jay Zaretsky, and the slick direction of Michael Caton-Jones, this is a sparkling black diamond of film noir.
Hollywoodreporter.com: Terrific performance by Perlman, who infuses the title character with a compelling, world-weary gravitas. His Asher is so quietly sympathetic that, should the occasion arise, you might almost wish to be done in by him yourself. Janssen is equally good, lending subtle grace notes to what could have been a one-dimensional romantic interest.
Blu-ray.com: Asher is supported by Perlman's lead performance, and he's terrific here with his typical understated ways and intimidation factor. He also plays vulnerability with grace, giving the hardened man a few openings around Sophie, making the most of his unusual chemistry with Janssen.  A commendable performance or intriguing study of the human experience, with director Michael Caton-Jones maintaining impressive control over the tone of the movie.
Cinemasojourns.com: Perlman and Janssen have great on-screen chemistry.
Jbspins.blogspot.com: Caton-Jones has the right touch for this material, maintaining a vibe that is dark and serious, yet somehow also light. Despite all of Asher's brooding and seething, the film moves along at a spritely tempo. This is not a monumental cinematic statement, but it is an entertaining (yet surprisingly honest) film that Perlman's fans will particularly enjoy.
Prettyvacantone.com: Thoughtful dramedy Asher offers a killer time.
Eu.azcentral.com: You'll root for this aging hitman.
Latimes.com: Perlman has a physical presence that makes him look like he stepped off the cover of a paperback. He brings soul to this old hired gun.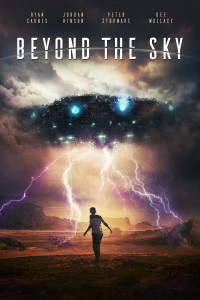 SF, Thriller

Available on VOD: 14 maart 2019

Director: Fulvio Sestito

Cast: Ryan Carnes (General Hospital), Jordan Hinson (A Very Harold & Kumar Christmas ), Claude Duhamel (Traffik), Martin Sensmeier (The Magnificent Seven, Wind River), Peter Stormare (Fargo, John Wick Chapter 2)
Despite his doubts, Chris decides to help a woman, who claims to be an alien abductee, discover the truth and prove that we are not alone.
Reviews
LATimes.com: Appealingly twisty and easy to watch. Well-constructed action sequences and impressive special effects.
Irishfilmcritic.com: Intriguing Science Fiction, combined with remarkable visuals and authentic performances. We are rewarded for our patience in the movie's impressive finale.
Worldfilmgeek.com: Meshes some found footage and the narrative structure well.
Starburstmagazine.com: Efficient and well-made, 7/10.
Pophorror.com: A fun take on the alien abduction subgenre, and it's refreshing with its humor and quirky cast of characters. After watching this movie, I want to believe.
Marcfusion.com: The finale is a spectacle with some terrific special effects, but the characters remained the real draw.
Lovehorror.co.uk: A noteworthy and classy addition. The production value here is imaginative and vibrant and gives us a third act that confidentially owns the notion of going into a spaceship.
Blu-ray.com: A satisfying evening's viewing and, accordingly, recommended.