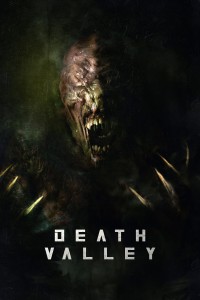 Release:
7 april 2022

Director:
Matthew Ninaber


Year: 2021





A Première TV Distribution Release
Collectie: 0 van 3
SYNOPSIS
Retired mercenaries with nothing to lose are hired for one last mission - to rescue a high-profile bioengineer imprisoned in an isolated cold war bunker. Upon entering the ominous facility, it soon becomes clear that this was a top-secret research center not too long ago, but something went horribly wrong. They find themselves in a fight for their lives when they come under attack from unknown and deadly creatures with eerily familiar human traits...
REVIEWS
Blu-ray.com: There's a viral element in play to increase "The Thing"-style paranoia, and Ninaber has an affinity for tight spaces.
Culturecrypt.com: the Ninaber Brothers squeeze every drop of their sweat onto the screen, doing their damnedest to make bullet-riddled battles read as real.
Dreadcentral.com: Cool gore shots and compelling monster scenes.
Eyeforfilm.uk: Very good at what it does, and if you want something to watch in your darkened living room which will make you feel nervous about walking down the hall to put the kettle on, it's just the thing.
Film-news.co.uk: This is blood and action.
Aiptcomics.com: Great creature design.
TheGuardian.com: The special ops pair's banter, with Mitchell relishing his line in cheerful sarcasm, is another light in the darkness. Death Valley is never fully disturbing, but enjoyably gross is good enough.
Voicesfromthebalcony.com: An enjoyable bit of monster mayhem.
Bloody-disgusting.com: Ninaber maintains a narrative pace that delivers thrills and effective downtime
DOWNLOADS
You need to be logged in to access this information.
.