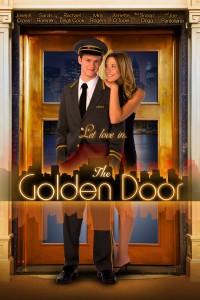 Release:
15 december 2011

Director:
David M. Rosenthal


Cast:
Joseph Cross (Milk)
Sarah Roemer (Disturbia)
Snoop Dogg
Joe Pantoliano (The Job)
Mimi Rogers (Austin Powers, Dumb and Dumberer)


Genre:
Romantic Comedy


Year: 2009

A Première TV Distribution Release
SYNOPSIS
Henry O'Shea's father died in an unfortunate handball accident. At the funeral, the O'Shea family learns that their father was drowning in debt and that his life insurance policy is just not enough. In order to pay off the mounting bills and to keep from losing their family home, everyone must get a job; including Henry's mom, Grace, who hasn't worked in over twenty years. Henry quits nursing school and goes to work as a doorman at an upscale 5th Avenue apartment building. Grace finds work at an adult video store and sister, Cate, has picked up extra shifts dog-walking. At the apartment building Henry meets Scarlett Dowling, a beautiful young woman who lives with her wealthy parents in the top-floor penthouse and despite the boss's stern warnings about not fraternizing with the tenants, Henry repeatedly finds himself in situations with Scarlett that leaves his boss less than impressed. When Scarlett's boyfriend overdoses at her birthday party, it's Henry that saves his life and as a thank you, Scarlett takes Henry on a romantic boat ride around the New York harbor. When Scarlett's mother finds photos of their impromptu date, she has Henry fired and goes to great lengths to keep them apart. But Scarlett and Henry feel destined to be together despite pressure from others. Can two people from different social classes overcome the pressures of money, status, and power to find true love?
REVIEWS
The-Other-View.com: good actors ... a beautiful build-up and does not disappoint because it flows so well.
Reelfilm.com: a romantic comedy that is otherwise quite engaging and awfully likable.
HomeTheaterInfo.com: captivated me almost immediately ... good old fashion fun.
DOWNLOADS
You need to be logged in to access this information.
.