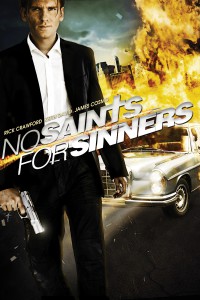 Release:
12 maart 2013

Director:
Nathan Frankowski


Cast:
Rick Crawford (Rage)
Keith David (Death at a Funeral, Crash)
James Cosmo (Game of Thrones, The Chronicles of Narnia)


Genre:
Action


Year: 2011





A Première TV Distribution Release
SYNOPSIS
Mickey O'Hara is an IRA member but his days of freedom fighting are over, leaving him peddling drugs and disenchanted with 'the cause.' When a deal goes wrong Mickey is forced to kill his partner. Marked for death, Mickey flees to LA, determined to make a fresh start and leave his violent past behind. When a close friend runs afoul of some powerful drug dealers, Mickey temporarily resorts to his old ways to help him get out of trouble and sets off a chain of events that reawakens the ghosts of his past and threatens to destroy everything he holds dear.
REVIEWS
Flickfeast.co.uk: the action is kept up close and personal ... Mickey is well-acted ... he comprises the calm and focused center of the movie which occasionally explodes when things come to a head.
Uptilldawnfilms.blogspot.nl: The first ten minutes of the film contain film editing orgasms .. They set the tone, the pace ... No Saints for Sinners is the type of film you don't want to end.
Nefando.us: Well-acted, well written, excellent action, I enjoyed it.
DOWNLOADS
You need to be logged in to access this information.
.