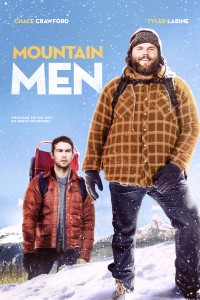 Release:
6 juni 2016

Director:
Cameron Labine


Cast:
Tyler Labine (Rise of the Planet of the Apes, A Good Old Fashioned Orgy)
Chace Crawford (What to Expect When You're Expecting, Gossip Girl)
Britt Irvin (The Vow)


Year: 2014





A Première TV Distribution Release
SYNOPSIS
When Cooper, who is now a big city lawyer, returns home to a small northern town for his mother's wedding, he plans to be in and out without a scratch. But his deadbeat brother, Toph, has other ideas. He coerces Coop into driving to the remote alpine cabin where they spent their childhood summers. Their plan goes from bad to worse, as bruised egos and buried resentments bubble to the surface. Cars explode, cabins burn, pot cookies are consumed, and when the smoke clears, the brothers find themselves stranded in the punishing Rocky Mountain winter, fighting for both their relationship and their lives.
REVIEWS
Nextprojection.com: This film delves into comedy, delivers heartfelt human moments and turns into a tale of survival. The elements involved are delicate. Tonal shifts in a film are a tricky business and all involved are up to the task. There is a fine balance in this film. There is much to enjoy in Mountain Men.
Quietearth.us: Mountain Men could easily have lost its way by broadening the comedy or playing the drama with a heavy hand but the movie is perfectly balanced, never falling too far in either direction. The result is a hugely enjoyable drama that challenges expectations and works as both an affecting family drama, a tale of personal discovery as well as an effective thriller which doesn't skimp on laughs.
Truomega.ca: I highly suggest watching this film whenever you may get a chance. The audience, myself included, seemed to love Mountain Men.
DOWNLOADS
You need to be logged in to access this information.
.