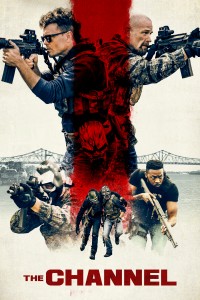 Release:
26 oktober 2023

Director:
William Kaufman (One in the Chamber)


Cast:
Clayne Crawford (Lethal Weapon, The Killing of Two Lovers)
Max Martini (The Purge, Bosch - Legacy)
Juliene Joyner (Unhinged)
Paul Rae (True Grit)


Genre:
Action


Year: 2023





A Première TV Distribution Release
SYNOPSIS
After their bank heist goes wrong, a desperate criminal, his out-of-control brother, and their motley crew of ex-marines must escape New Orleans and the determined FBI agent who pursues them.
REVIEWS
TheActionElite.com: One of the year's best action movies with memorable characters, explosive action scenes and brisk pacing that never lets up.
Actionreloaded.com: A must-watch for fans of adrenaline-fueled action films. With its powerhouse performances, expert direction, and a gripping storyline, this movie is sure to keep audiences on the edge of their seats.
Movieweb.com: A deeply engaging character driven story that will have audiences on the edge of their seat. The Channel is bolstered by powerful performances throughout, resulting in an action-packed, bank heist movie thriller, and is not to miss.
Thehollywoodoutsider.com: Through blood, violence, and probably more than 3.000 rounds of ammunition per person, The Channel takes the traditional heist formula to another level: fully automatic guns, sulfuric acid, heart-pounding action sequences that last 5-10 minutes, and a blend of family drama. This mission is a non-stop, exhilarating thrill ride.
Amovieguy.com: The Channel is an intense and non-stop piece of action, continuing to remind us that when a heist movie is done right, there is nothing else like it.
Spectrumculture.com: Kaufman drops the audience directly into a heavily-armed bank robbery and spends the next near half-hour showing why he's the DTV king of tactical action.
Hmuncut.com: high-octane action and impressive display of firepower.
Trueviewreviews.com: The action sequences are excellent. There is outstanding choreography, and the military dialogue sounds on point.
Voicesfromthebalcony.com: The Channel is the kind of film that deserves to have been picked up by a company like Lionsgate and given the theatrical/digital/hard copy release they give the half-assed thrillers they seem to specialize in these days.
DOWNLOADS
You need to be logged in to access this information.
.