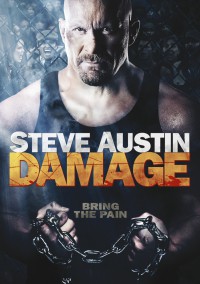 Release:
15 mei 2012

Director:
Jeff King


Cast:
Steve Austin (The Expendables)
Laura Vandervoort (V, This Means War)
Walton Goggins (Cowboys & Aliens)


Genre:
Action


Year: 2009





A Première TV Distribution Release
SYNOPSIS
Set in the world of illegal, underground fighting, a place filled with degenerates, criminals and lowlifes, DAMAGE, is the story of John Brickner (Steve Austin), a man recently paroled from prison after serving seven years for 2nd degree manslaughter. Remorseful of his crime, Brickner tries his best to re-start his life on the outside. Then he is approached by Veronika Reynolds, the widow of the man he killed. She tells him it was her letter to the parole board that enabled his early release from prison. She explains to him that her daughter needs a heart transplant, but won't survive long enough to qualify for a donor. She wants him to secure the $250K needed to buy a black market heart. Despite his unwillingness to fight, he is offered a chance to make big money in an underground fighting circuit if he is willing to move up the ranks. He soon finds himself engulfed in the world of fight promoters, desperate gamblers and steroid freaks that are too proud to quit. Brickner must put aside his fear of going too far in order to serve a purpose greater than himself. Steve Austin unleashes a world of two-fisted action in this adrenaline-fueled knockout of a film set in the illegal world of underground fighting. Exploding with heart-stopping thrills, brutal fight sequences and nonstop suspense, Damage will leave you aching for more.
REVIEWS
CoolAwesomeMovies.com: It is a quality film worth not just renting, but buying, more so if you're a fan of Stone Cold.
TheOtherView.com: There is a lot of fighting, a lot of blood and this movie delivers in action.
FilmCriticsUnited.com: I mightily enjoyed this movie
BeyondHollywood.com: a solid tough guy action movie.
DOWNLOADS
You need to be logged in to access this information.
.