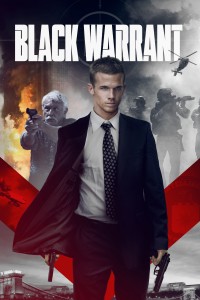 Release:
2 februari 2023

Regie:
Tibor Takacs


Cast:
Cam Gigandet (Priest, The Twilight Saga: Breaking Dawn II, Easy A)
Tom Berenger (Inception, Platoon)
Jeff Fahey (Lost, Alita Battle Angel)


Genre:
Actie


Jaar: 2022





A Première TV Distribution Release
SYNOPSIS
Nick, voormalig special ops specialist in liquidatie, kruist het pad van DEA-agent Anthony. Ze blijken beiden achter dezelfde terreurorganisatie aan te zitten. De terroristen hebben een gevaarlijke machine gebouwd waarmee ze overal ter wereld elektriciteitsnetwerken kunnen uitschakelen, waardoor een wereldwijde ramp dreigt.
REVIEWS
Movieweb.com: Likable primary characters and a stable of interesting goons kept my attention throughout. Black Warrant succeeds as a pure action film.
Voicesfromthebalcony.com: Great work from Gigandet, Berenger, and Haro.
Thatmomentin.com: Takacs has a good eye for action and pacing.
Maddwolf.com: Berenger still isn't phoning it in. He gives Nick doses of humanity that you don't often see in films of this type. Gigandet is equally engaging. Haro is beaming with excitement and charm in almost every scene.
DOWNLOADS
Je moet ingelogd zijn om deze informatie te bekijken.
.