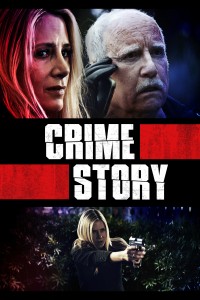 Release:
7 oktober 2021

Regie:
Adam Lipsius


Cast:
Richard Dreyfuss (Close Encounters of the Third Kind, Jaws, Book Club)
Mira Sorvino (Mighty Aphrodite, Attack on Leningrad, The Replacement Killers)
Cress Williams (Black Lightning, Fallen)
Pruitt Taylor Vince (Bird Box, Gotti)


Jaar: 2021





A Première TV Distribution Release
SYNOPSIS
Ben Myers is een oude, zieke man. En ex-maffiabaas. Maar wanneer hij het doelwit wordt van een inbraak, neemt hij het recht in eigen handen. Zinnend op wraak, laat hij een spoor van dood en verderf achter. Tot ook de veiligheid van zijn eigen familie in het gedrang komt, en hij de gevolgen van zijn duistere verleden onder ogen moet zien.
REVIEWS
Blu-ray.com: Richard Dreyfuss finding his big mean again with an aggressive part ... compelling scenes of mental anguish.
Bulletproofaction.com: qualifies for Old Man Action.
Markreviewsmovies.com: a rather complex conflict within a family devastated by the sins of the father and the resentment of his children.
DOWNLOADS
Je moet ingelogd zijn om deze informatie te bekijken.
.