VOD Maart 2023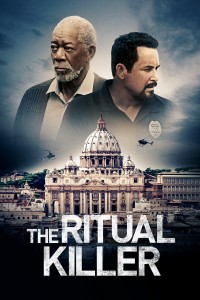 Thriller

Beschikbaar voor VOD: 10 maart 2023

Regie: George Gallo

Cast: Morgan Freeman (The Dark Knight Rises, Se7en), Cole Hauser (Olympus Has Fallen, Yellowstone), Peter Stormare (Fargo, John Wick Chapter 2)
Geplaagd door hun verleden, moeten een ouwe politierot en een professor Afrikaanse antropologie samenwerken om een seriemoordenaar te stoppen. De rituele moorden lijken verband te houden met oeroude Afrikaanse praktijken waarbij lichaamsdelen van levende mensen geoogst worden om de opdrachtgever te genezen en 'macht' te bezorgen.

Hoewel regisseur George Gallo vooral bekend is als schrijver van actiekomedies als Midnight Run en Bad Boys, laat hij zich voor het ijzingwekkende Muti helaas inspireren door ware gebeurtenissen. Topacteurs als Cole Hauser (Olympus Has Fallen, Yellowstone) en Morgan Freeman (The Dark Knight Rises, Se7en) zetten doorleefde vertolkingen neer.
Reviews
Aarcflick.blogspot.com: One of the most striking aspects of the film is its cinematography. The film is shot in a dark and atmospheric style that perfectly captures the tension and terror of the story.
Bibles.n7nz.org: Edge of your seat action-filled.
Jbspins.com: Gives viewers something to remember.
Moviesr.net: If you think you can handle the details and you got the stomach for it, you should curl up on your sofa and give this movie a go!