VOD Januari 2023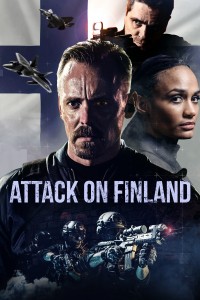 Actie

Beschikbaar voor VOD: 12 januari 2023

Regie: Aku Louhimies

Cast: Jasper Pääkkönen (BlacKkKlansman, Da 5 Bloods, Dark Tower), Nanna Blondell (Black Widow), Sverrir Gudnason (The Girl in the Spider's Web, Borg McEnroe), Cathy Belton (Philomena)
GROTENDEELS ENGELSTALIG.
Het feest voor de Finse Onafhankelijkheidsdag neemt een tragische wending wanneer een terreurcommando de ambtswoning van de President infiltreert en enkele hoge gasten gijzelt. Al snel wordt duidelijk dat er niet alleen mensenlevens op het spel staan. Ook het voortbestaan van Europa hangt aan een zijden draadje.

Attack on Finland is een spionagethriller naar de bestseller 6/12 van misdaadauteur Ilkka Remes. Hoewel wurgende spanning en splijtende actie centraal staan, is het duidelijk dat de link met de huidige gebeurtenissen in Europa voor een extra dimensie zorgen
Reviews
Eyeforfilm.co.uk: Fans of action and espionage will find a good deal to enjoy. With the shadow of Russian aggression looming over Finland at the time of release, it has topicality on its side.
Jbspins.com: The action itself is well-staged and often pretty intense. Enthusiastically recommended.
Jamesweggreview.org: The action is fast-paced, coupled with spot-on editing.
Thatshelf.com: a solid action-thriller. Sometimes, that is all you need.
Voicesfromthebalcony.com: Louhimies does a good job of building up the suspense and keeping Attack on Finland tight. The European perspective and the Finnish locations also make a nice change of pace.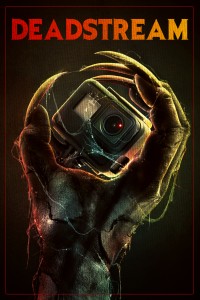 Horror, Komedie

Beschikbaar voor VOD: 19 januari 2023

Regie: Joseph Winter, Vanessa Winter

Cast: Joseph Winter, Melanie Stone (Mythica Saga, Little Women)
Een aan lager wal geraakte internetceleb probeert zijn volgers terug te winnen door een livestream uit te zenden van hoe hij moederziel alleen een nacht doorbrengt in een spookhuis. De wraakzuchtige geest des huizes en haar aanhang toveren zijn comeback echter om tot een heuse hellevaart. In real time, uiteraard.
Deadstream, geselecteerd voor het Imagine Festival en de Halloween Horror Show en door kenners en critici binnengehaald als 'een Evil Dead voor de YouTube-generatie', wisselt huiveringwekkende, Blair Witch-achtige spanning af met hilarische gross out-horror en spetterende special fx. Spetterend in all the wrong ways, dan nog. De comedy/cringe-topper steekt ook droogjes de draak met sociale media, mocht je daaraan twijfelen. Wie niet gezien is, is weg!
Reviews
91% Fresh on Rotten Tomatoes!
Scary Epidemic (FB): Deadstream is an absolute blast, and maybe my favorite found-footage horror movie of recent memory, led with great humor, thrilling scares and innovative direction. This is a must-see!
Aiptcomics.com: Amazing creature effects that will lead to squeals of terror and delight.
Awfj.org: Deadstream is outrageous, delightful and deeply satisfying, a breath of fresh air in a genre that can far too often feel old and musty.
Flickeringmyth.com: Deadstream proves there's still room for both thrills and creativity in the oversaturated genre.
Bloody-disgusting.com: Deadstream is more about the energetic, zany journey. That journey will leave you cringing, cheering, and deep belly laughing in equal measure.
Thehollywoodnews.com: Deadstream effortlessly transitions from scare moments to gross gags, meaning that the audience will be squealing in one scene and guffawing in the next.
Nofspodcast.com: A sensory assault of monsters and myths, it's a hilarious fright from start to finish.
RogerEbert.com: A sort of "Evil Dead" for the YouTube generation, this comedy/horror hybrid has some impressively constructed sequences.
Culturecrypt.com: Enormously entertaining as a funny, frightful, and devilishly delightful indie diamond.
Horrorbuzz.com: I had a hell of a good time and laughed more than once at this poor creator playing slave to a spiteful audience at any cost.
Horrorfuel.com: Deadstream serves up the shocks and shivers in abundance, along with the laughs. The Winters get the balance of horror and comedy right, which is no easy feat.
Nightmarishconjurings.com: Skilled practical effects, grotesque creature design, and unfiltered humor.
LittleWhiteLies.com: A smart, sophisticated comedy horror that finds new ways and new media for resurrecting old ghost stories.
Britflicks.com: A smart, funny horror that has enough twists and turns to keep you guessing where it is going to take Shaun Ruddy next. It's probably hell.