VOD October 2022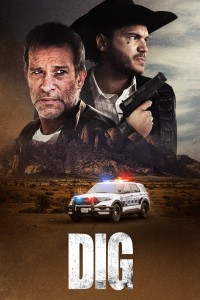 Action, Thriller

Available on VOD: 13 oktober 2022

Director: K. Asher Levin

Cast: Thomas Jane (The Expanse, Before I Wake, The Thin Red Line), Emile Hirsch (Lone Survivor, Killer Joe, Into the Wild), Liana Liberato (Light as a Feather)
Contracted for home demolition, a widowed father and his daughter, suffering from major hearing loss, arrive at a construction site. They are soon taken hostage by a dangerous couple, who will stop at nothing to retrieve what lies beneath the property. The father and daughter must work together to outsmart their captors and survive the grueling night.
Reviews
Lifebetweenframes.blogspot.com: an entertaining thriller with a strong emotional core, the drama between Brennan and his daughter.
Markreviewsmovies.com: convincing performances.
Ohmr.themailnewspapers.com: Harlow Jane (daughter of Thomas Jane and Patricia Arquette) was the film's biggest surprise. She was an absolute presence every time she was on screen.
Punchdrunkcritics.com: Strong performances.Screenrant.com: Harlow Jane is the film's stand-out performance. She is acting with a capital A in scenes where she is a rebellious teen.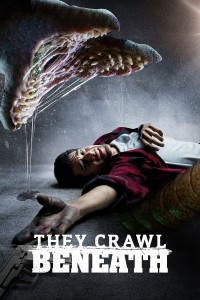 Horror

Available on VOD: 27 oktober 2022

Director: Dale Fabrigar

Cast: Michael Paré (The Philadelphia Experiment, The Lincoln Lawyer, The Virgin Suicides), Joseph Almani, Karlee Eldridge (Ballers)
Danny is a young cop working on his Uncle Bill'sclassic vintage car on a secluded ranch when a major earthquake hits. Uncle Bill is crushed, and Danny becomes trapped under the car, creating a claustrophobic nightmare. The situation intensifies when something horrifying emerges out of the cracks in the ground that leaves Danny fighting for his life.
Reviews
Elementsofmadness.com: takes a swing for the fences.
Flickattack.com: The practical worms look terrifying.Horrorfuel.com: An emotional, character-driven call back to the environmentally conscious fright flicks of the sinister '70s.
Jbspins.com: The practical, slimy effects are great.
Reviewsanddunn.info: a decent homage to the fifties-style creature feature.
Scifihistory.net: their gaping teeth-filled maws - what matter most - are the stuff of nightmares.  Fangs.  Bug spit.  Screeches.  The whole nine yards.
Searchmytrash.com: a character-driven, claustrophobic story that does have more to offer than just monster action, and a very solid ensemble cast, aided by a subtle directorial effort, bring this to life quite beautifully, making it pretty good genre entertainment.
Voicesfromthebalcony.com: A good creature feature with nasty-looking monsters