VOD November 2022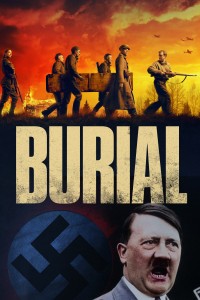 War

Available on VOD: 3 november 2022

Director: Ben Parker

Cast: Tom Felton (Harry Potter saga, De slag om de Schelde), Charlotte Vega (American Assassin, Another Me), Bill Milner (Dunkirk, X: First Class, Locke), Harriet Walter (Succession)
Set in the last days of WWII, BURIAL tells the fictional story of a small band of Russian soldiers, led by intelligence officer Brana Vasilyeva, tasked with trafficking the remains of Hitler back to Stalin in Russia.  En route, the unit is attacked by German 'Werwolf' partisans and picked off one-by-one. Brana leads her surviving comrades in a last stand to ensure their 'cargo' doesn't fall into the hands of those who would see it buried, in order to hide the truth forever.
Reviews
Theplaylist.net: Clean narrative lines, top-notch production design, great acting, and Hollywood-grade cinematography and lighting elevate Burial above what might have been a forgettable schlock-fest.
Latimes.com: It's brutal and exceedingly bloody, as one would expect from this kind of lean genre picture. But Burial also is packed with meaty philosophical questions about gods, monsters, and men at war, and it's exceedingly well-executed.
Filmthreat.com: Contains scenes of raw power, intermittently grasping greatness. The production values are excellent, and it's visually striking.
Nycmovieguru.com: A gripping, thrilling and unflinchingly gritty psychological horror film.
Theguardian.com: Intriguing alt-history about a struggle to capture the dictator's corpse.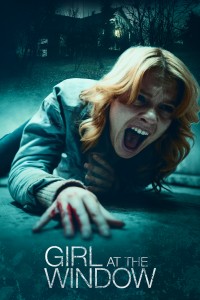 Thriller

Available on VOD: 10 november 2022

Director: Mark Hartley

Cast: Ella Newton (Harrow), Radha Mitchell (Man On Fire, The Chronicles of Riddick, Olympus Has Fallen), Vince Colosimo (The Great Gatsby, Body of Lies)
A teenage girl who's struggling to cope with the accidental death of her father suspects that the mysterious killer stalking her hometown is not only her neighbour but her mother's new romantic interest.
Reviews
Film is nog niet uitgebracht, nog geen reviews beschikbaar.