VOD August 2023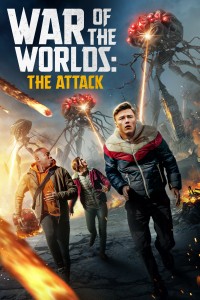 Action, SF

Available on VOD: 3 augustus 2023

Director: Junaid Syed

Cast: Sam Gittins, Vincent Regan (300, Snow White and the Huntsman, Lockout), Lara Lemon, Alhaji Fofana (See How They Run)
Three astronomy students - Herbert (Sam Gittens), Ogilvy (Alhaji Fofana) and Hannah (Lara Lemon) - go searching for a meteorite that has crashed near their college campus.  But they soon discover that it is the start of an alien invasion as three-legged fighting machines emerge from the spacecraft to begin the takeover. With the help of a soldier, Ben (Leo Staar), the group is forced to navigate through the city where they find themselves at the epicenter of the invasion. Uncovering the invaders' plan, it is now up to them to save mankind.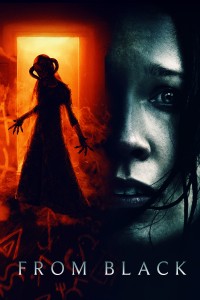 Horror

Available on VOD: 10 augustus 2023

Director: Thomas Marchese

Cast: Anna Camp (Pitch Perfect, The Help), John Ales, Jennifer Lafleur (Nope)
A recovering drug addict, desperate for closure and saddled by crushing guilt after the disappearance of her young son, is presented with a bizarre offer to learn the truth about what happened and set things right - if she is willing to pay a terrifying price. How dark is she willing to go for a chance at redemption?
Reviews
Foritismansnumber.blogspot.com: I highly recommend From Black.
48hills.org (Dennis Harvey from Variety): Marchese treats his story with a non-hyperbolic, stylistically economical, psychologically realist sobriety that is compelling in itself.
Aiptcomics.com: Camp who is fantastic as a woman who has suffered immensely and is basically a shell of a person.
Tinakakadelis.com: From Black asks the audience if there's anything more terrifying than simply not knowing, and forces them to live in that uncertainty.
Nofspodcast.com: Relies on a non-linear structure, establishes a sense of dread and a curiosity for what is to come.
Punchdrunkcritics.com: For fans of atmospheric, slower burn horror with an emphasis on demons and Satanic rites, From Black is definitely one worth searching out.
Dmtalkies.com: An Interesting Horror Film About Grief.