VOD December 2022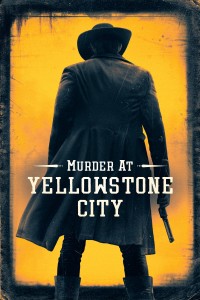 Western

Available on VOD: 1 december 2022

Director: Richard Gray

Cast: Thomas Jane (The Expanse, Before I Wake, The Thin Red Line), Gabriel Byrne (Hereditary, The Usual Suspects), Richard Dreyfuss (Close Encounters of the Third Kind, Jaws, Book Club), Isaiah Mustafa (IT Chapter Two), Nat Wolff (The Stand, The Kill Team)
A former slave who arrives in Yellowstone City, Montana, a desolate former boomtown now on the decline, looking for a place to call home. On that same day, a local prospector discovers gold - and is murdered.
Reviews
Variety.com: Director Richard Gray's well-crafted and handsomely mounted indie is as much a solidly constructed mystery as it is it a conventionally satisfying oater, with much to recommend to fans of either genre who rarely get to sample such a mix.
Commonsensemedia.org: moves at an unhurried pace, balancing its thoughtful ideas with vivid storytelling and strong characters.
Horrorbuzz.com: Worth a watch for its cast alone. As a whodunit murder mystery, Murder at Yellowstone City entertains.
Elementsofmadness.com: A star-studded western thriller that hits the target.
Thehollywoodoutsider.com: Murder at Yellowstone City sets out to do what very few outside of The Hateful Eight have done: craft a genuine murder mystery in the Old West.
Thefilmstage.com: With a sprawling cast of familiar faces, Murder at Yellowstone City reveals itself as character-driven from the start.
Moviehole.net: Good twists and turns, nifty direction and some good production design.
Screenrant.com: An intriguing adventure of a preacher-turned-sleuth at the center. Compelling Western.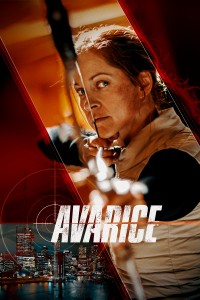 Action, Thriller

Available on VOD: 8 december 2022

Director: John V. Soto

Cast: Gillian Alexy (The Americans, Outsiders), Luke Ford (The Mummy: Tomb of the Dragon Emperor), Ryan Panizza (Home and Away)
When Kate, her husband Ash, and their daughter Sara take a much-needed holiday, plans go awry when their vacation home is invaded by experienced criminals. With Kate and Sara held hostage Ash must transfer the funds from a recent investment deal or face the consequences. What these criminals don't know, is that Kate is an olympic level archer, and she never leaves home without her weapon. Our hero refuses to go down without a fight. And is prepared to protect her family....by any means necessary.
Reviews
Voicesfromthebalcony.com: Does deliver on the action as Kate has to use her fists as well as her bow to get the job done.
Filmink.com.au: Smartly put together and entertaining, Avarice is a rock-solid homegrown thriller.