VOD September 2022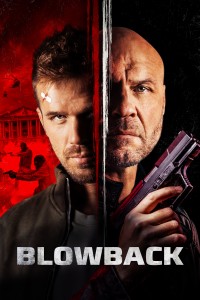 Action

Available on VOD: 1 september 2022

Director: Tibor Takacs

Cast: Randy Couture (The Expendables 1 & 2), Cam Gigandet (Priest, The Twilight Saga: Breaking Dawn II, Easy A), Louis Mandylor (My Big Fat Greek Wedding 1 & 2, One in the Chamber)
After planning a perfect heist, Nick is ready to score. One problem, his girl and the crew, have other ideas. They take Nick down in a hail of bullets but Nick doesn't die and in a race for his life, seeks revenge one target at a time.
Reviews
Cinema-crazed.com: An entertaining action-thriller in the heist and revenge categories.
Columbusunderground.com: Competently made.
Highonfilms.com: Well choreographed and edited.
Theaureview.com: Playing to every beat we'd expect.
Sealteam1138.com: Het tempo is lekker, de kwaliteit oogt goed.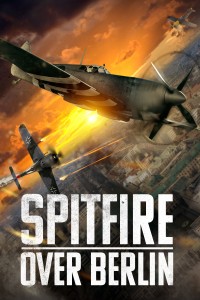 War

Available on VOD: 8 september 2022

Director: Callum Burn

Cast: Kris Saddler (War of the Worlds: The Attack), David Dobson (The Drift), Vin Hawke, Callum Burn
August 1944. With the American Eighth Air Force poised to strike over Nazi Germany, British Intelligence learns that they could be flying into a deadly trap. With only hours to spare, Flight Lieutenant Edward Barnes must fly a life and death mission over Berlin in his unarmed Spitfire to obtain photographic evidence and save the lives of 1200 Airmen. 
Reviews
TheGuardian.com:Â Spitfire Over Berlin's ambition is laudable, and the flight sequences are precise and technically accomplished.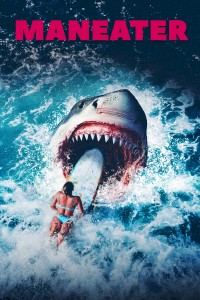 Thriller

Available on VOD: 26 september 2022

Director: Justin Lee

Cast: Nicky Whelan (Hall Pass, Neighbours), Shane West (Here Alone, Gotham), Jeff Fahey (Lost, Alita Battle Angel), Trace Adkins (The Lincoln Lawyer)
While on vacation in an island paradise, a group of friends are stalked by an unrelenting large shark after an accident leaves them stranded.
Reviews
Voicesfromthebalcony.com: keeps you amused.
Aisleseat.com: Shows the carnage in stomach-churning detail.
Austinchronicle.com: There are enough shark movie enthusiasts out there that Maneater should find its audience.
Nycmovieguru.com: Maneater does have some very gory scenes.
Moviefreak.com: a flesh-eating nightmare.