VOD Februari 2022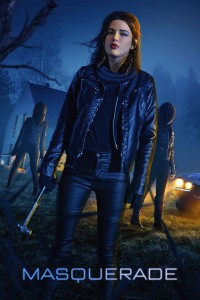 Thriller

Available on VOD: 10 februari 2022

Director: Shane Dax Taylor

Cast: Bella Thorne (Scream, The Duff), Austin Nichols (The Day After Tomorrow, The Walking Dead), Alyvia Alyn Lind (Overboard, The Young and the Restless), Mircea Monroe (The Change-Up)
AVAILABLE IN 4K.
Eleven-year-old Casey is home alone -- until a group of intruders, led by Rose, breaks in. They plan to steal her family's priceless collection of artworks, but their reckless ambition is outmatched only by Rose's opportunism. As the stakes grow even higher, Casey now finds herself in a fight for her life as the invaders prove they'll stop at nothing to get what they want.
Reviews
Action-flix.com: an exceptionally good film populated by solid performances, tight and suspenseful direction, and a clever finale.
Bulletproofaction.com: Masquerade is a lot of fun, and it brings a lot of thrills and chills with its pace and mood music.
Moviefreak.com: some will come away suitably shocked and impressed!
Nightmarishconjurings.com: exciting storyline.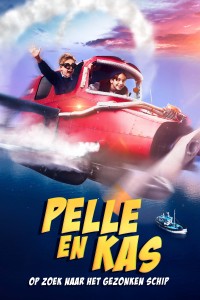 Family

Available on VOD: 24 februari 2022

Director: Taavi Vartia

Cast: Olavi Kiiski, Oskari Mustikkaniemi, Mimosa Willamo, Elias Westerberg
Pertsa and Kilu face the horrid possibility of being separated as a result of Pertsa's family financial problems. When the local bank and jewellery get robbed, they decide to retrieve the loot in hopes for a reward. In their quest, the two embark on boats, planes, and submarines, fighting to preserve their friendship.