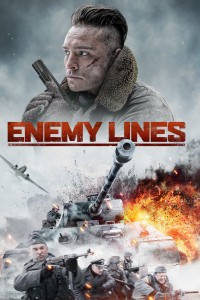 Oorlog

Beschikbaar voor VOD: 23 april 2020

Regie: Anders Banke

Cast: Ed Westwick (Snatch TV Series), John Hannah (Overboard, Agents of S.H.I.E.L.D.), Corey Johnson (Hunter Killer, A Private War, Captain Phillips), Tom Wisdom (Avengers Endgame)
Winter 1943, Polen. Een Brits commandoteam en een Amerikaans officier worden diep achter de Duitse linies gedropt om een raketgeleerde te ontvoeren die het tij van de oorlog zou kunnen doen keren. Ze worden niet alleen op de hielen gezeten door hun Duitse vijand, maar ook door hun Russische "bondgenoten", die hun eigen plannen hebben met de wetenschapper.
Razend spannende oorlogsfilm in de trant van klassiekers als Where Eagles Dare, The Dirty Dozen en The Guns of Navarone.
Reviews
Film is nog niet uitgebracht, nog geen reviews beschikbaar.